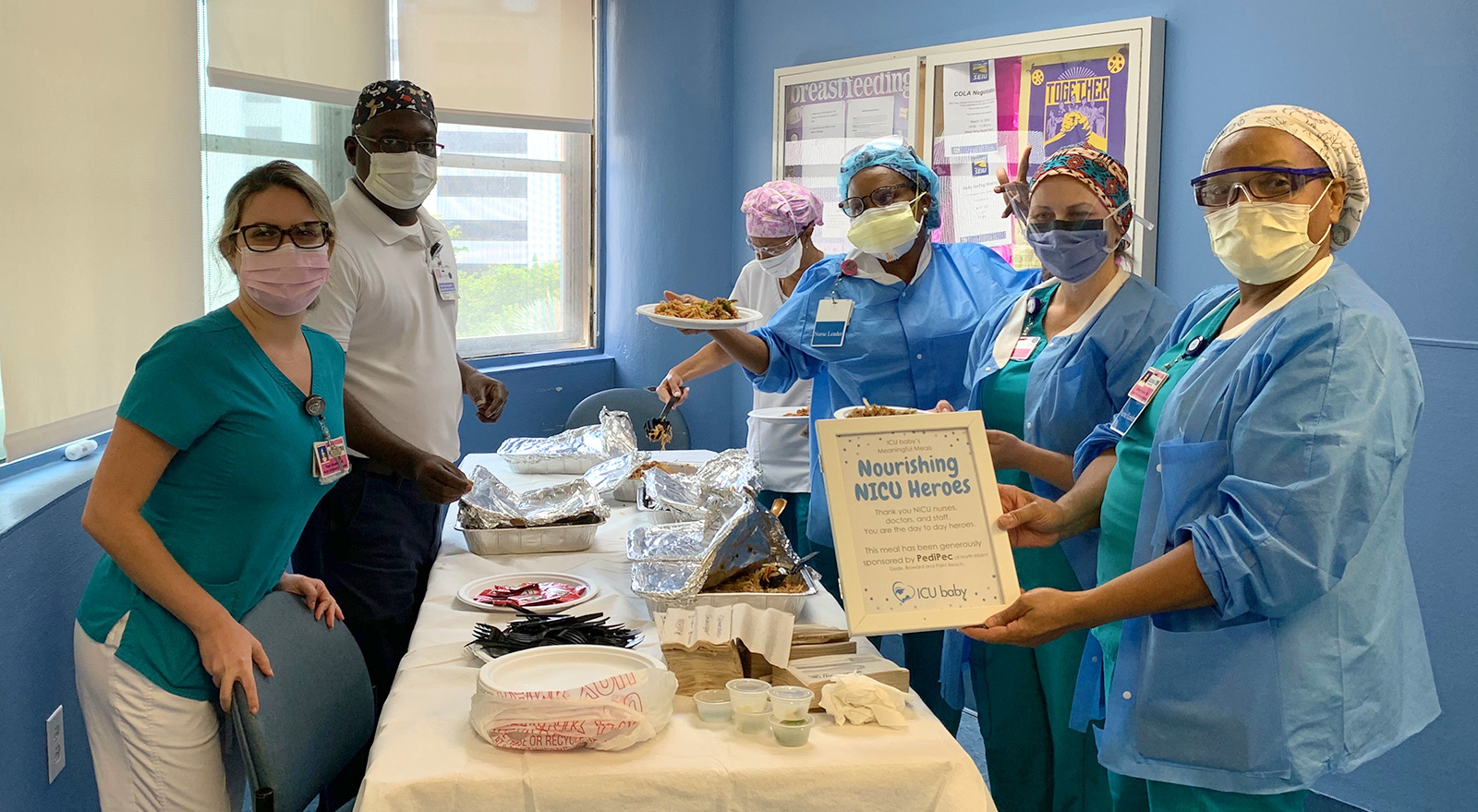 Nourishing NICU Heroes Program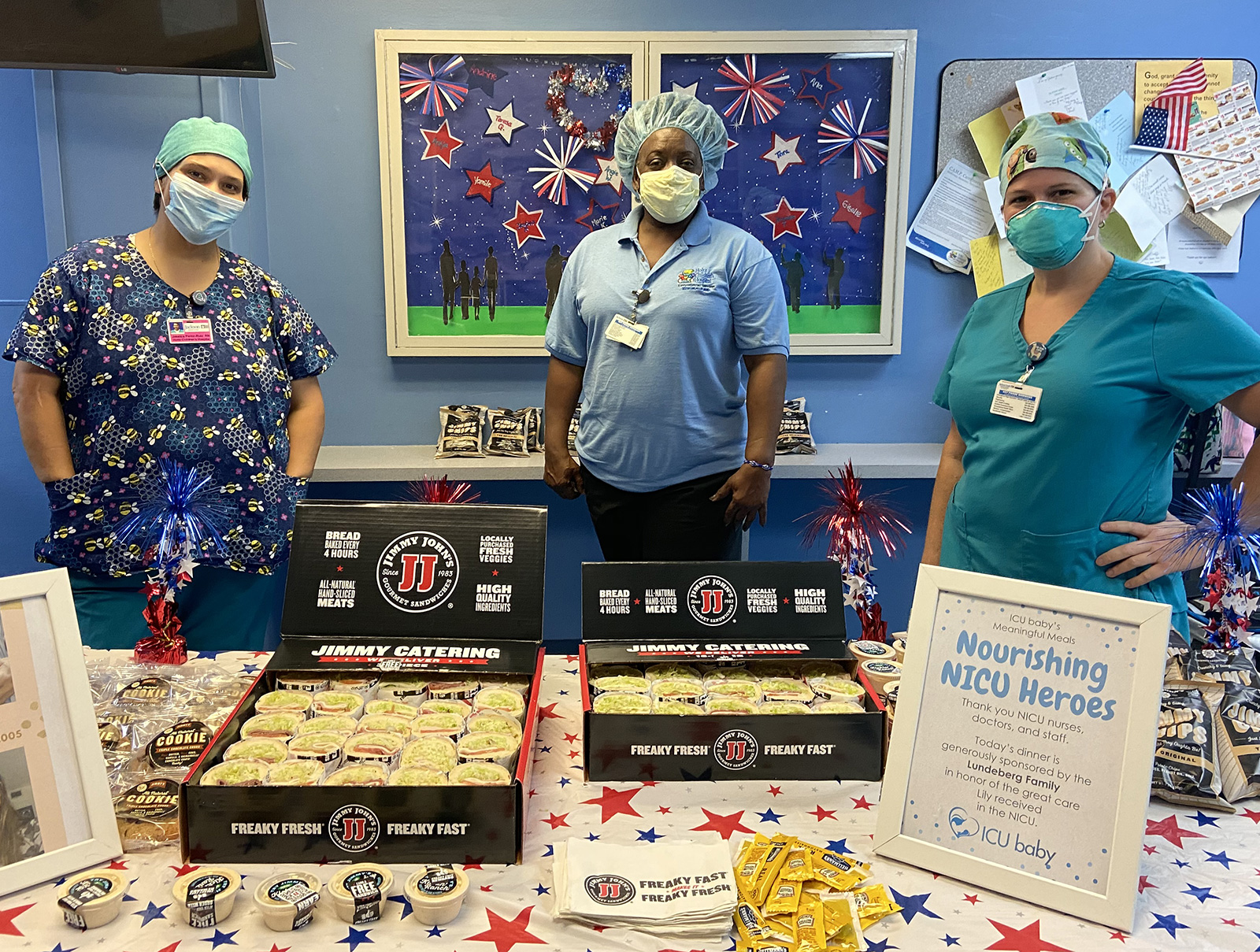 Our medical teams are our "front lines" against COVID-19. This includes our NICU nurses, staff, and doctors who bravely enter the hospital despite the unprecedented health risks and additional responsibilities to their own families.
The mission of ICU bay's Nourishing NICU Heroes Program is to applaud our NICU medical team heroes for the renowned care that they consistently provide the tiniest members of our community. To show our appreciation, the ICU baby team sends platters of food and messages of gratitude for the teams to enjoy.
Donate to sponsor a meal or snack for the NICU medical teams in honor of your family or NICU baby.