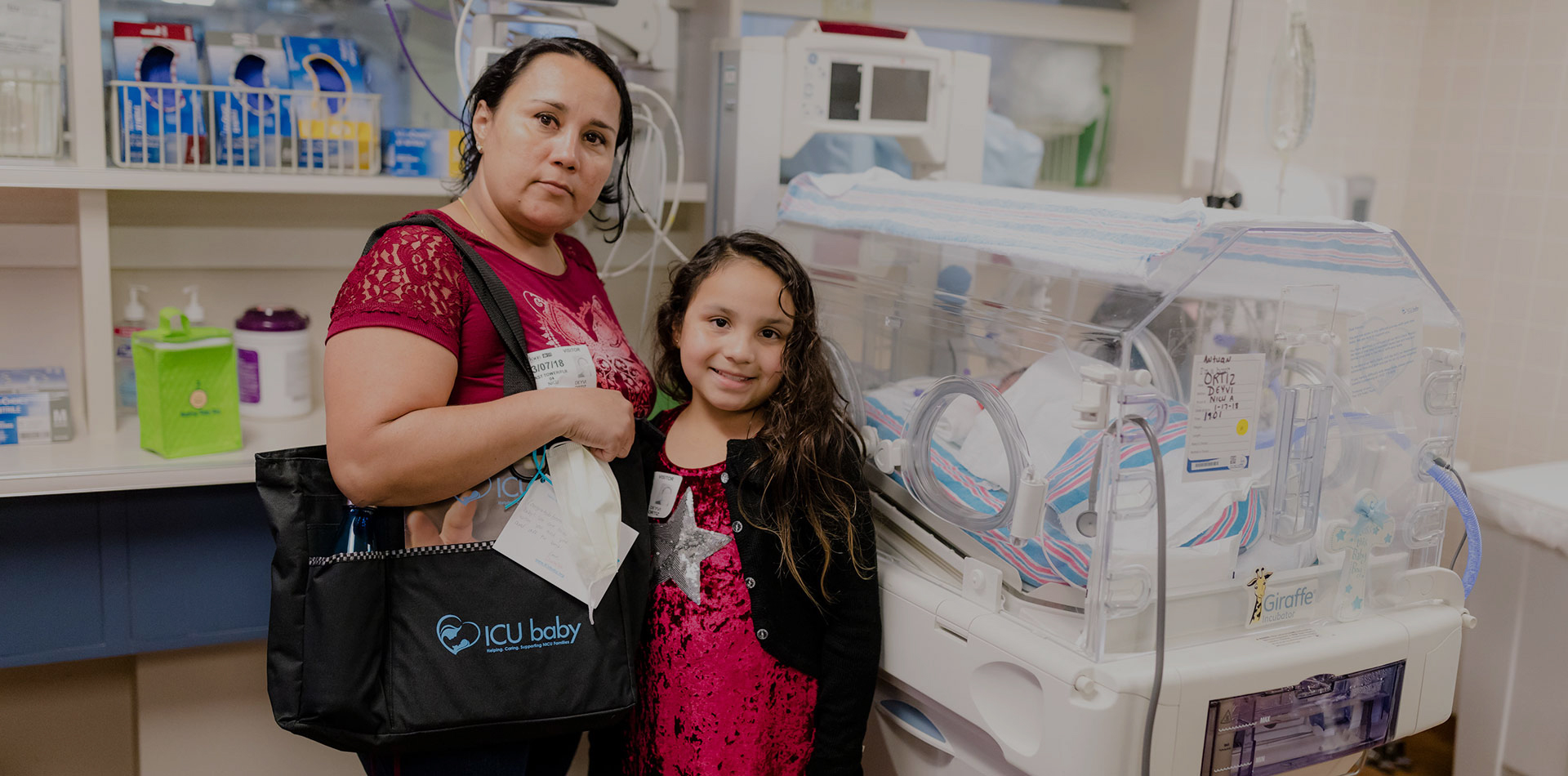 NICU Pack Program
ICU baby provides NICU Packs to each qualifying family in the NICUs of Baptist Health System's South Miami Hospital and Holtz Children's Hospital at UM/Jackson Memorial Medical Center. The Packs are carrying totes for trips back-and-forth from the family's home to the NICU. They are filled with essential items that facilitate the family's care of their baby while in the NICU.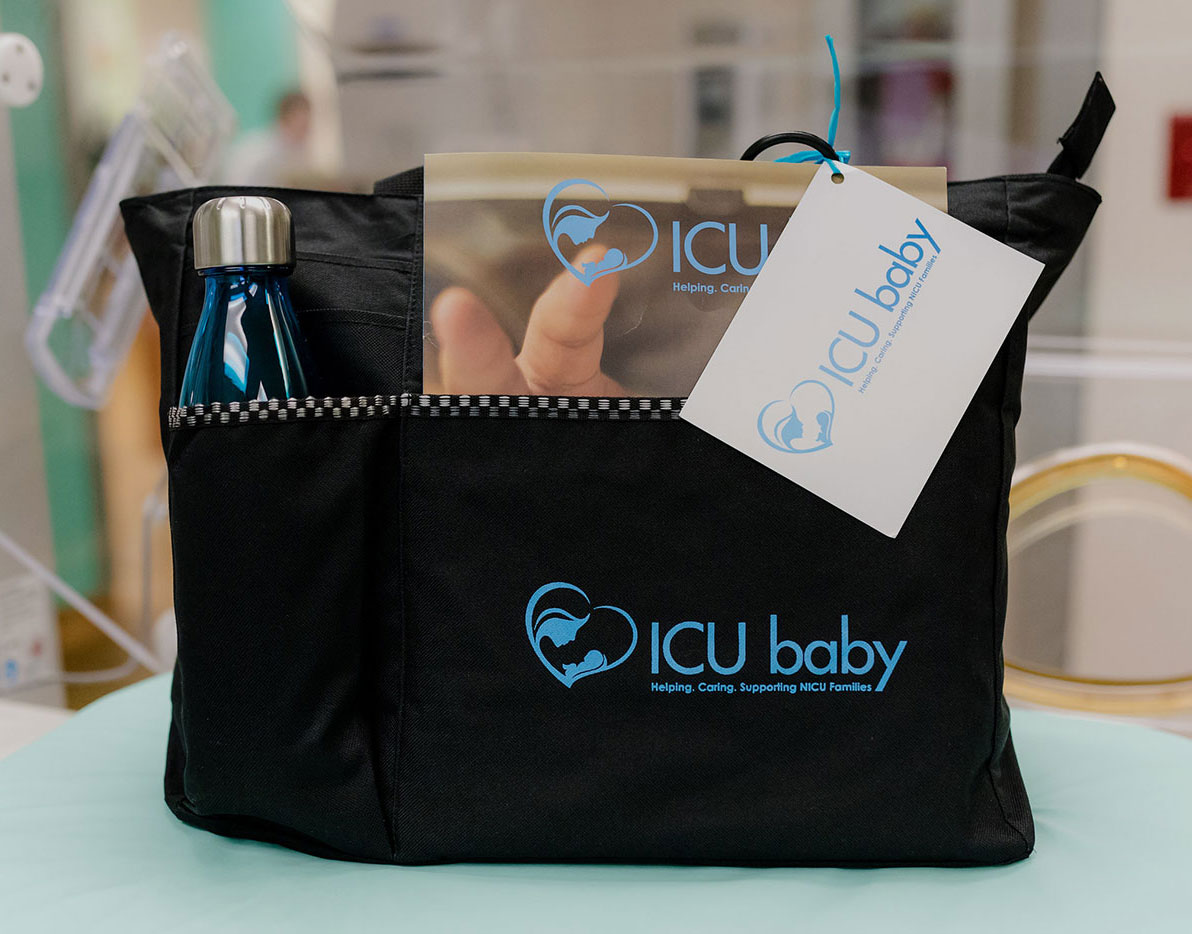 The items in the NICU Pack vary from hospital-to-hospital to meet the needs of each specific population and the hospitals' guidelines. All NICU Packs include:
A tote bag large enough to transport items for baby and parent to and from the hospital.
A cooler for the transport of breast milk to the hospital.
A NICU journal for parents to keep track of their baby's daily progress.
Laundry bags for the hygienic transport of the baby's clean and dirty clothes.
A baby carrier to be used for skin-to-skin care in-hospital and as a baby carrier at home.
A swaddle blanket to help calm the baby and promote healthy sleeping practices.
A water bottle to encourage breast milk production.
A list of commonly used NICU medical terms.
NICU Packs are delivered to families with a baby born under 32 weeks gestational age or a baby whose NICU stay will be longer than three weeks.
Support ICU baby & donate a NICU Pack to facilitate the family's care of their baby while in the NICU.