ICU baby's Programs
ICU baby's programs benefit families with a baby in the NICU of
Baptist Health System's South Miami Hospital and Holtz Children's Hospital at UM/Jackson Memorial Medical Center.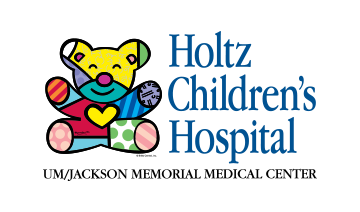 Video Info Series
ICU baby's Video Info Series is targeted to have local professionals address the questions that NICU parents ask most.
Foster Care Kits
ICU baby's Foster Care Baby Packs provide essential care items to NICU babies that will enter the foster care system after leaving the NICU.
ICU Read
ICU Read brings ICU baby volunteers into the NICU to read to babies that are not being visited by a parent. (COVID Precautions Have Temporarily Suspended Program)
Meaningful Meals
ICU baby offers families a catered meal and an opportunity for support from other families with admitted babies.
NICU Pack
ICU baby provides families with a tote bag filled with essential NICU items to help them care for their baby in the hospital.
Parent-to-Parent Support
ICU baby volunteers with a NICU experience of their own provide support to families with a baby in the NICU.
NEST
NEST provides families with the informational support that they need to be informed and confident participants in their baby's NICU care.
Transportation Assistance
ICU baby's Transportation Assistance Program offers a stipend to offset transportation costs for NICU families of low income levels.
Bereavement
ICU baby's Bereavement Program offers NICU families a memorial gift and much needed support during their difficult and painful journey.
Support ICU baby & help us support families with a baby in the NICU by making a donation today.